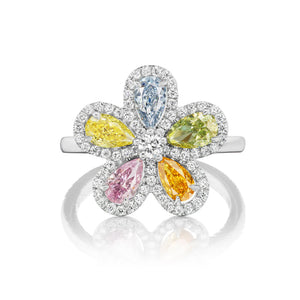 Experts in Fancy color diamonds & fine jewelry
Your direct source to the world of fancy color diamonds
We are a classic diamond & jewelry company located in the New York Diamond District for almost 40 years, that still offers traditional personal service, with an expertise in Natural Fancy Color Diamonds.
FEATURED ON "NATIONAL JEWELER MAGAZINE"
Daniel Namdar's interview with 'National Jeweler' the industry's leading publication, on a day in the life.
Natural pink diamonds
Browse our collection of GIA certified natural pink diamonds.
Build a custom eternity band
Choose from our layouts of white and Fancy Color diamonds to build an eternity band in the exact shape, size, and quality you want
Don't want to buy a diamond without seeing it?
We don't blame you!
We have retail partners throughout the country who will show you the diamond you want to see in person. Just let us know where you are, and we'll arrange a showing by a reputable jeweler nearby.
#Diamondtalk - Diamond Education by Daniel Namdar View all